Profile of Fujian Agriculture and Forestry University
Introduction
Fujian Agriculture and Forestry University (FAFU) is accredited as the leading higher education institution in Fujian Province, jointly supported by the Ministry of Agriculture of P. R. China, the State Forestry Administration and Fujian Provincial People's Government. It is also one of the higher education institutions with Chinese Government Scholarship Programs to sponsor international students.
FAFU has four campuses with a total area of 320 hectares. The main campus is located in the Jinshan District of Fuzhou, which is the capital city of Fujian Province. FAFU consists of a graduate school and 25 colleges, home to more than 50,000 undergraduate and 4,000 graduate students.
Teaching Excellence
FAFU is rated "Grade A" on the Undergraduate Teaching Evaluation by the Ministry of Education of the P. R. China. FAFU has established teaching, research and experimental stations outside of the campus that includes 2 teaching forest farms of nearly 3000 hectares and 2 general education bases of 80 hectares. Libraries at FAFU contain over 2,400,000 books, 1,000,000 electronic documents and nearly 51 databases including SCI, BCI, Nature and Science. FAFU have also published its periodicals for distribution at home and abroad covering natural, philosophical and the social sciences. They include Fujian Agriculture and Forestry University Journal, Fujian Forestry College Journal, Subtropical Agriculture Research, Problems of Forestry Economics, Wuyi Science Journal, Biological Control Journal. Since FAFU's establishment, more than 120,000 students have graduated and have made significant contributions to the economic and social development of the nation.
Faculty and Staff
Among its 2,324 faculty and staff, FAFU employs over 1,534 faculty members with nearly 834 full-time (associate) professors/research fellows among whom seven are elected members of the Chinese Academy of Sciences, one has received the title of China's Extraordinary Professionals and Technicians, six have been honored as National Excellent Young and Middle-aged Experts, nine are elected candidates of China's "Thousands of Talents" Project, four are members of the Disciplinary Appraisal Panel of the State Council's Academic Degrees Commission, and 56 are experts with special government allowance awarded by the State Council of P. R. China. Seeking to enhance its overall strength by giving priority to the development of a high-level personnel team, FAFU has recruited from home and abroad 5 professional personnel under "Fujian High-Level Entrepreneurship and Innovative Talents" Project, 11 distinguished professors and 22 chair professors under "Minjiang Scholars Programs", and 8 distinguished professors and 27 chair professors under "Jinshan Scholars Programs".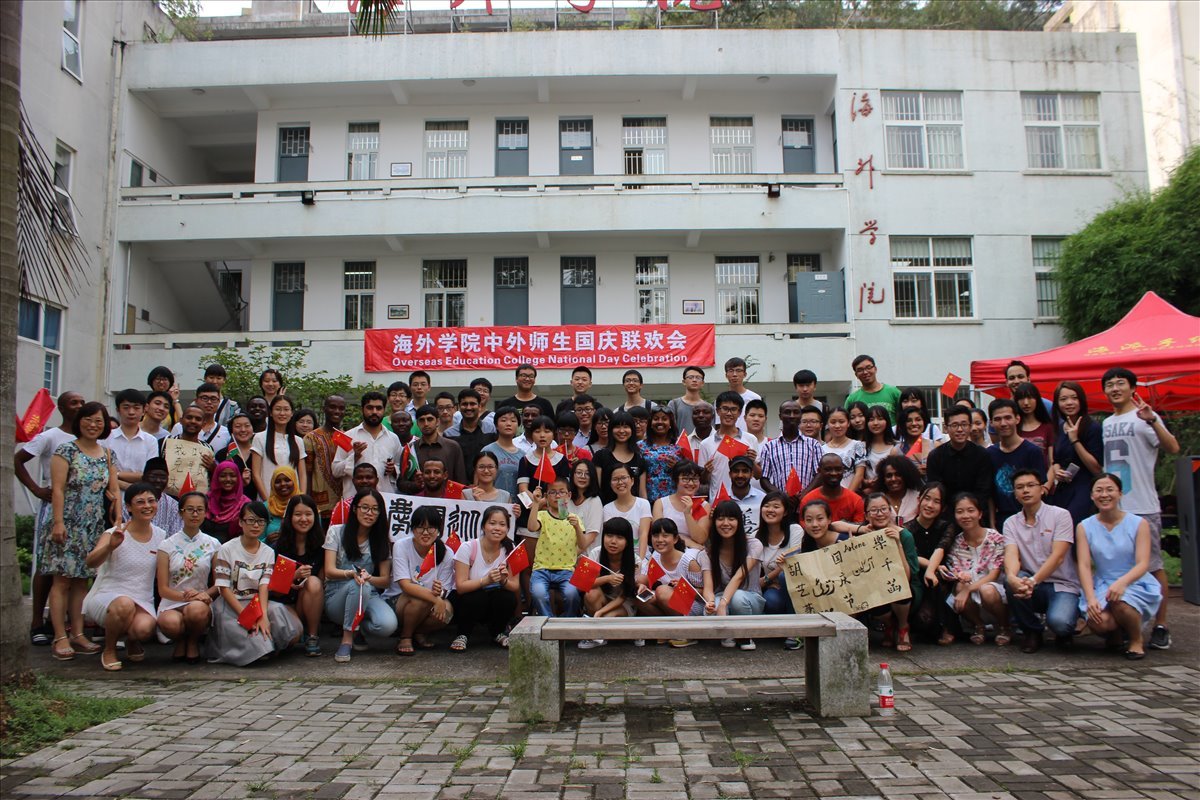 Scientific Research
FAFU has won over 673 national or provincial achievement awards since 1978. Among them, 11 were granted first class National Science and Technology Progress Awards or the second class National Technology Invention Awards, 19 other national science and technology awards that were gained in collaboration with other institutions. Within five years, FAFU has taken up 1,919 research projects with a total funding of 602,500,000 RMB. Particularly, FAFU has led to complete the first genome sequence of the diamondback moth in the world. The genome sequence, as part of a study, has successfully been published online in Nature Genetics. Other achievements include: two hosted projects that have been granted national science and technology awards and 119 collaborative projects ministry or provincial science and technology awards, 378 patents have been granted at the national level, 7 projects have received authorization for new plant variety protection, and 67 new varieties of crops have been validated or identified by the ministry or provincial authorities. Meanwhile, 17 experts at FAFU have been selected to participate in 9 national modern agricultural technology systems researches, out of the total number of 50, during the period of "the Twelfth-Five-Year Plan", one expert from that group was nominated a chief scientist.
At present, FAFU owns one National Engineering Research Center, two National-Local Joint Engineering Centers (Laboratories), one Agricultural Industry R&D Center, two National Crop Variety Improvement Sub-Centers, one National Professional Processing Sub-Center for Agricultural Products and one UN (China) International Research Center for Prevention and Control of Fruit Flies. Besides, 5 key laboratories and engineering centers at the state ministry level, and 57 other provincial-level technology innovative platforms can also be found at FAFU.
Based on the "6?18 Platform" (China Cross-Straits Technology and Projects Fair), FAFU commercializes its research achievements in science and technology. A total of 3,057 projects have been contracted with industry, from which for the past 10 consecutive years, FAFU has received the largest funding among all participants at the Platform. All of these have provided considerable support for talent and technology development across the Taiwan Strait.