1.Chinese Government Scholarship—Chinese University Program
Supporting Categories
This scholarship only supports master's students for no more than 3 years or doctoral students for no more than 4 years.


The Chinese Government Scholarship students who require one year Chinese training should be aware that it is required to pass HSK or pass the designated Chinese examination organized by Shaanxi Normal University after one-year Chinese training. Those who do not pass HSK or the designated examination can continue to study their major for one year, during this period if they still do not pass the exams, the students must return to their countries as non-degree students.
Instruction Language
The programs are all Chinese-taught programs.


Scholarship Coverage

This is a full scholarship which covers

●Registration fee waiver

●Tuition waiver

●Free accommodation on campus

●Stipend

Master 3000yuan per month; PhD 3500yuan per month

●Medical insurance

Ping An Insurance Company shall undertake the following insurance liabilities during the period of insurance, Death insurance, accidental disability insurance, Medical Insurance for Accidental Injury, Outpatient and Emergency Medical Insurance, Hospitalization and Medical Insurance.

Application Period

1 January 2017 to 15 March 2017

2.Chinese Government Scholarship-Bilateral Program
Bilateral Program includes a full or partial scholarship established by MOE in accordance with educational exchange agreements or consensus between Chinese government and governments of other countries, institutions, universities or international organizations.


Supporting Category
The Bilateral Program supports undergraduate students, graduate students, general scholars and senior scholars. Please consult the dispatching authorities of your home country for the categories available.

Instruction Language
Undergraduate scholarship recipients must register for Chinese-taught credit courses. Graduate and non-degree scholarship students can register for either the Chinese-taught program or the English-taught program if applicable. Program Search (By visiting http://www.csc.edu.cn/laihua or http://www.campuschina.org) can help you find the program and university you''''re interested in.


Duration
The scholarship covers both major study and Chinese language (preparatory study).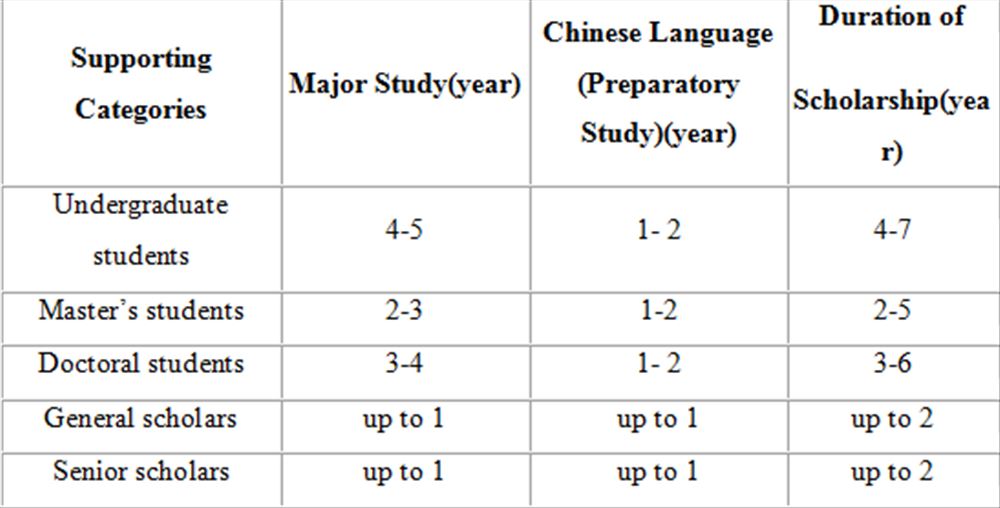 Scholarship Coverage

The Bilateral Program provides both full scholarships and partial scholarships.


3.Confucius Institute Scholarships Shaanxi Normal University

Approved Scholarship Category and Places Available
The Approved Scholarship Categories in our university include the Master of Teaching Chinese to Speakers of Other Languages (MTCSOL) and Scholarship for Students of One-Academic-Year + MTCSOL.
Scholarship Coverage and Criteria
Scholarship winners are exempt from tuition, accommodation fees on campus, monthly allowance and comprehensive insurance for foreign students studying in China. The monthly allowance for master students is CNY 3,000, for the other categories is CNY 2,500.

4.San Qin International Student Scholarship of Shaanxi Province
Requirements
Categories and Criteria

5.Shaanxi Normal University International Student Scholarship
Apart from Chinese Government Scholarship, Confucius Institute Scholarship, and San Qin International Student Scholarship of Shaanxi Province, SNNU also provides four types of scholarship: He Chongben International Student Scholarship Student, Pearl International Scholarship, Freshmen Scholarship for Donggan Nationality Student, Master and PhD Degree Scholarship.